NZ Suzuki Connect | Christmas Concert
Registration closes 6pm on December 11
Register here: https://bit.ly/3gcSe3B
Hi Suzuki families,
Here's the plan for monthly Suzuki Connect Concerts till the end of the year. We've moved to a slightly later time now that it's daylight saving.
5pm Concerts are now open for registration:
Sunday 12th December 2021 – Pick a Suzuki Piece or a non-Suzuki Christmas piece and dress for Christmas

SCC are a place to share the joy of playing music within the Suzuki family during this highly changeable time of pandemic restrictions. We feel that this is a great opportunity to connect all the Suzuki community through music when SO many other things are cancelled. It's great for students to share their music in a 'concert setting' so be sure to invite your friends and family within your city or afar and especially Grandparents too.
The programme and Zoom meeting details will be added to the top of the page two hours before the concert starts.
Even if you're not ready to play this time, then please do join us in the audience – this is also a wonderful way to share our music with friends and family even if we are a long way apart.
Suzuki Connect Concerts Team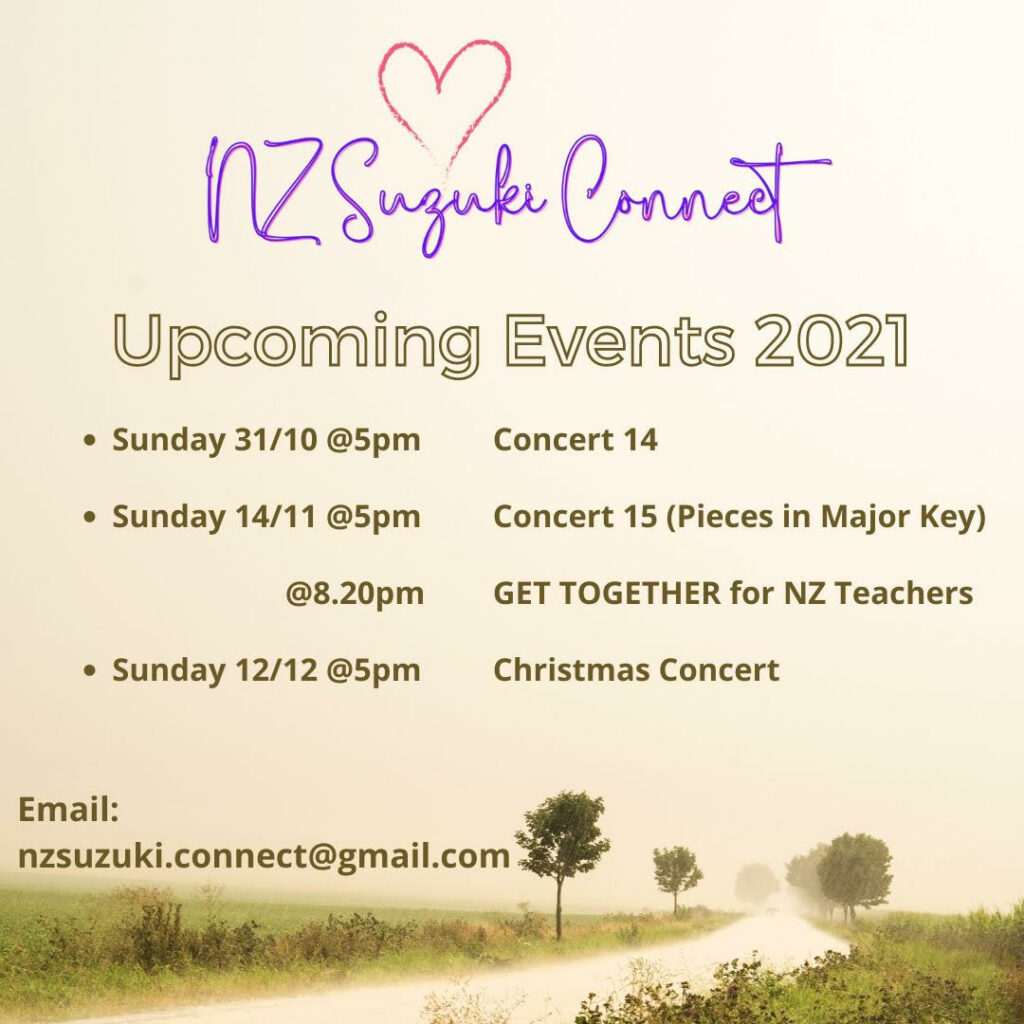 Suzuki Connect Concerts Team
nzsuzuki.connect@gmail.com