South Island Summer Camp 2022 (Dates confirmed)
18 January 2022
–
23 January 2022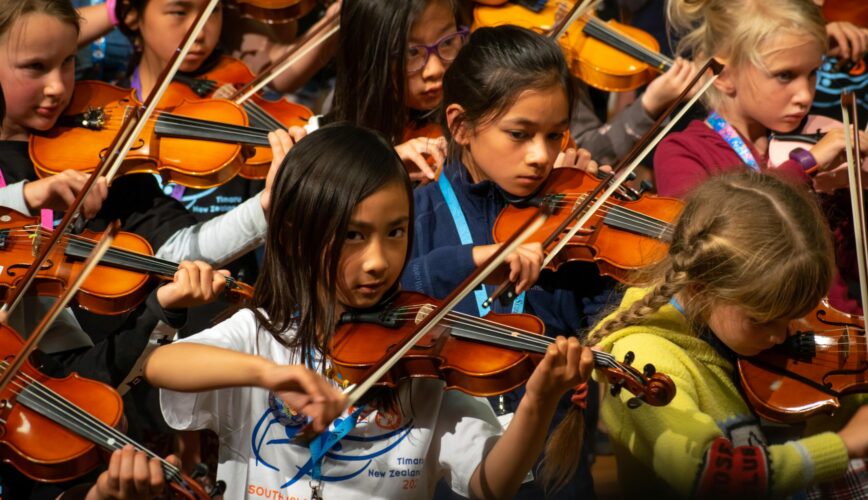 NZSI South Island Branch is hosting a Summer Camp for Suzuki students in the third week of January 2022 in Timaru and a warm invitation is extended to all NZSI members. The programme will cater for cello, flute, guitar, piano, viola and violin students who are learning from a NZSI registered teacher.
---
Camp Dates
CONFIRMED: Tuesday 18 – Sunday 23 January 2022
Location
Craighead Diocesan School, Wrights Ave, Highfield, Timaru
Instruments
Cello, Flute, Guitar, Piano, Viola and Violin.
Camp Structure
The camp provides an opportunity for students to refresh and renew their musical interest in an environment that is stimulating and enjoyable. We have a wonderful line-up of experienced Suzuki tutors who will be offering group lessons, technical work and small group master classes. Students will participate in orchestra, ensemble or music enrichment classes.
Classes will be held from 8.30am to 3.00pm each day. It is expected that parents will accompany their child/ren to all classes.
This is a holiday experience for the whole family with lots of opportunities for indoor/outdoor games and activities outside of classes. Full details of the programme will be sent to registrants before the start of camp.